DESIGNED FOR
YOU.
BUILT FOR YOU .


Washburn has the technical expertise and industry experience to provide the highest level of service and support throughout the solution design, implementation and support process. Our technicians review and refine your system to your unique business processes, removing that burden from your operations and IT staff.
Our solutions are configured and tested to your requirements and ready to operate once it hits the store floor – allowing you to focus on running your business or department while we focus on the details of delivering a total solution that's ready for installation and seamlessly integrates into your current technology infrastructure.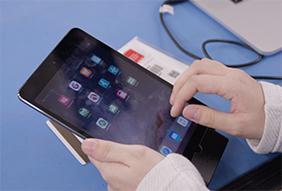 Customer Driven Programs
No two businesses are the same. Our programs are customized to your needs.