MAKING THINGS
AS GOOD AS
NEW

Washburn specializes in the rapid cleaning and screening of all point-of-sale (POS) equipment. Our process is designed to deliver a high rate of units on a daily basis without affecting quality and usability of the equipment.
Washburn customers can obtain information about how many units have been received and where the units are at any stage of the process. Our ability to scale and modify our deliverables faster and at lesser cost than other competitors has made us the preferred choice for the POS industry.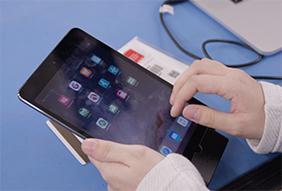 Customer Driven Programs
No two businesses are the same. Our programs are customized to your needs.