IF YOU'RE NOT
USING
A SECURE
DESTRUCTION
METHOD, YOUR
BUSINESS IS AT RISK

You have a legal obligation to keep the private information of your customers, employees and business secure. Stay compliant by enlisting Washburn's services for data destruction.
It may seem easy to store old hard drives and flash drives in a drawer or box them up in the supply closet. But even if hard drives are under lock and key, you're still vulnerable. As long as the drives are physically intact, all private information can be retrieved.

Just as importantly, if you erase, reformat, wipe the drives, you and your customers are still vulnerable because private information can be retrieved from them. Don't take the chance, have your data destroyed by Washburn.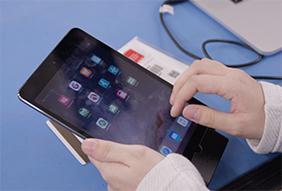 Customer Driven Programs
No two businesses are the same. Our programs are customized to your needs.