INVENTORY
WHERE YOU NEED
IT - WHEN
YOU NEED IT


Washburn's deployment services provide the efficient installation of POS systems, delivering exceptional cost savings and minimal downtime. Whether it's just a few stores or hundreds of stores, Washburn understands your needs and can deliver on the most complex and major rollouts. Deployments are ensured to meet or exceed customer expectations through the development of standardized operating procedures, fast response times, and a streamlined workflow.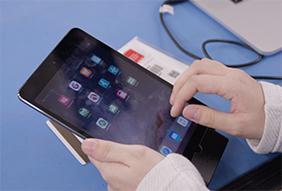 Customer Driven Programs
No two businesses are the same. Our programs are customized to your needs.