EXPERT
TECHNICIANS
WORKING FOR

YOU.

Washburn's team of expert technicians provides full system diagnostics – not based on guesswork but on years of experience in the point-of-sale industry. We use specialty diagnostic equipment, examination and testing to find out what is causing your POS systems and equipment to fail.
Whether you are in need of preventive diagnostics or repair diagnostics, Washburn is here to help.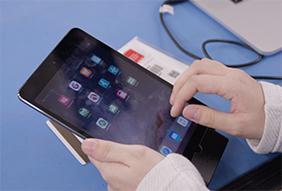 Customer Driven Programs
No two businesses are the same. Our programs are customized to your needs.