THE LINK
BETWEEN
SOFTWARE
AND HARDWARE

If your point-of-sale (POS) equipment is working correctly, but operating systems are failing, no amount of sales experience will correct the problem.
By imaging multiple hard drive operating systems securely and simultaneously, Washburn ensures that your software works correctly — and that each system communicates effectively with its components.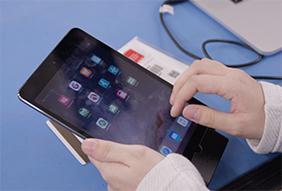 Customer Driven Programs
No two businesses are the same. Our programs are customized to your needs.