NEW, USED OR
REFURBISHED.
WASHBURN HAS IT
Washburn offers access to new, used, and refurbished point-of-sale (POS) equipment to provide you with the full spectrum of POS possibilities. Our refurbished POS equipment is reviewed by our expert technicians and repaired and clean to an as new state.
You can be confident that by purchasing your equipment from Washburn you ensure that your POS systems performs to optimum levels. Our commitment remains on getting your equipment in the field without compromising the value that the equipment brings.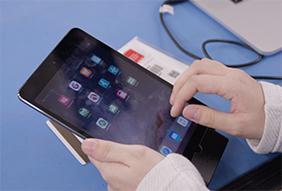 Customer Driven Programs
No two businesses are the same. Our programs are customized to your needs.