NO TWO
BUSINESSES
ARE THE SAME

Helping you achieve your top point-of-sale (POS) objectives not only means providing leading technology solutions but also delivering best-in-class services to ensure that you realize the maximum value from your solution.
Washburn provides comprehensive, custom point-of-sale (POS) programs that can be scaled to meet the needs of every type and size of business, whether you operate a single POS business or hundreds of terminals. Our solutions can easily be expanded as required, and can fit the demands of your business.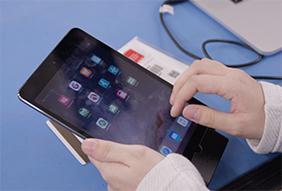 Customer Driven Programs
No two businesses are the same. Our programs are customized to your needs.