COMMUNICATION
THAT'S SEAMLESS
FOR SYSTEMS
AND HARDWARE
Washburn simplifies payment processing with fully integrated Point-of-Sale (POS) solutions and cost-effective alternatives to standard POS equipment. Washburn is skilled and developing compatible systems and equipment including printers, card swipes, scanners and scales to make processing payments a smooth and uninterrupted process; providing fast and quality service for your customers.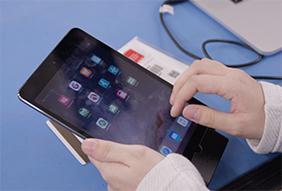 Customer Driven Programs
No two businesses are the same. Our programs are customized to your needs.