MAKING IT REAL.

MAKING IT YOURS.

Washburn provides staging services with full register builds per your configuration requirements including assembling and custom-painting every matching part to create a complete POS system that mimics the original design. We can also upgrade components to ensure that each terminal performs to your exact specifications. We will stage and store these point-of-sale terminals in preparation for your as-needed deployment.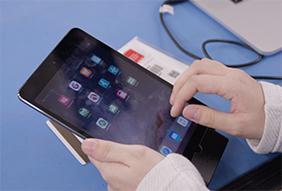 Customer Driven Programs
No two businesses are the same. Our programs are customized to your needs.