YOUR EQUIPMENT

IS IN SAFE AND

QUALIFIED HANDS
Washburn provides a complete, turnkey solution through our Customer Portal, that allows you to track your equipment from receipt through fulfillment.
Our automated process ensures that your equipment is handled promptly and tracked throughout the repair process through the delivery stage. Our custom pack and ship department provides protection against shipping and handling.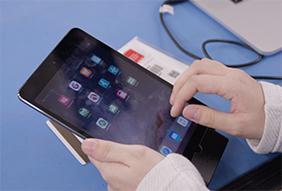 Customer Driven Programs
No two businesses are the same. Our programs are customized to your needs.