MERCHANT

SOLUTIONS

FOR EVERY NEED

AND BUDGET
Our POS or checkout solutions are designed to make sales easy for you and your customers. We can serve your specific business needs and point-of-sale (POS) configuration, including casino, grocery, hospitality, restaurant, retail, and travel.
Whether you are looking for a traditional POS terminal or a mobile solution that accepts payments anywhere, anytime, Washburn provides solutions designed to process all forms of payment. You can accept all major credit and debit cards, electronic checks and gift and loyalty cards.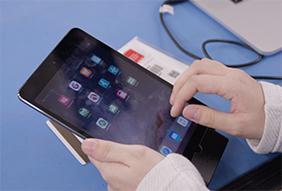 Customer Driven Programs
No two businesses are the same. Our programs are customized to your needs.