YOUR BOTTOM

LINE IS OUR

PRIORITY
When older POS equipment is not working at its optimum or appears to be at the end of its lifecycle, Washburn can add years of value with our refurbishment service.
Refurbishing your equipment can significantly extend the useful life of your POS systems and is often a preferred, and cost-effective alternative to new purchases. Continued use of existing equipment also eliminates costs associated with operation training, certifications and service training on new systems.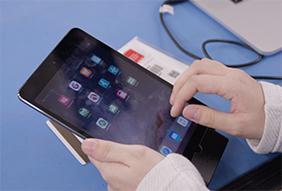 Customer Driven Programs
No two businesses are the same. Our programs are customized to your needs.